Lisa Dee Meyerson Marshall
Lisa Dee Meyerson Marshall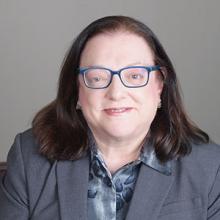 Chief of Enterprise Programs and Consulting
Lisa Dee Meyerson Marshall is the Chief of Enterprise Programs & Consulting at ADOA-ASET. An enterprise-level leader with over 25 years of experience in information technology management, she has a proven track record of developing and operationalizing programs and transforming underperforming organizations, processes, and teams. 
The Enterprise Programs that report to Lisa include Digital Government, Business One Stop, Data Governance, 911 Public Safety, Knowledge Management, IV&V Management, and Executive IT Consulting. 
Lisa holds a BA in Planning / Public Policy from the University of California and a J.D. from UCLA. She proactively drives her teams and her organization to success.